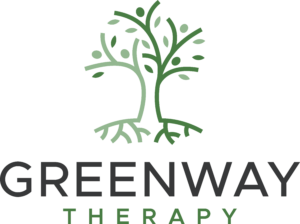 Summary: Greenway Therapy is the new brand for the previously named Archway Therapy. The St Louis practice has a new name, logo, and brand image conveying a message of hope and growth.
Archway Therapy in St Louis, Missouri, has rebranded to Greenway Therapy. Offering a range of therapy services to adults, adolescents, and children. The practice has an experienced team of therapists in a wide range of practice areas.
Greenway Therapy has a brand-new logo to match the new name. The tree logo emphasizes the strength of the tree's roots, as well as the growth of the tree. This reflects the way that therapy from Greenway Therapy helps clients to discover their potential for growth. Along with the new name and logo, the Greenway Therapy website has undergone a redesign to present a fresh look that evokes thoughts of nature, the outdoors, and the potential for therapy to help individuals find peace.
A blog also featured on the website, offers general therapy and mental health advice, as well as articles on specific mental health concerns. Visitors to the site can explore topics ranging from stress awareness and the appeal of social media to motherhood and the relationship between epigenetics and trauma. There is also plenty of advice, as well as blog posts covering interesting subjects in the world of psychology.
Therapy is available for individuals, couples, children and adolescents at Greenway Therapy. The practice also offers divorce mediation and EMDR therapy, which can be beneficial for people experiencing PTSD, trauma, and anxiety. Greenway Therapy focuses on building solid relationships with clients and helping to meet their needs even beyond therapy by connecting them to other services. They take the time to ensure that each therapist and client is a good fit and that they can form a beneficial relationship.
Greenway Therapy is operated by Kristen Craren, the Clinical Director of the practice. There are several members of clinical staff providing therapy services to clients, in addition to intern counselors. The staff at Greenway Therapy are experts in a range of mental health topics, ranging from trauma, anxiety, and depression to eating disorders, divorce, and general life transitions. In addition, clients can also enjoy the company of Piper the therapy dog.
Free and confidential initial consults are available from Greenway Therapy for new clients. Those interested in their services can get in touch via their website or by phone or email to discuss their options. The therapists at Greenway Therapy will use the first phone call to ask the right questions and help to make sure that the client gets the therapist who is right for them. Their website offers clear hourly pricing to help prospective clients understand how much they can expect to pay per session.
To find out more about the services offered by Greenway Therapy, visit the website at https://begintalking.com/. For press inquiries, get in touch with Kristen Craren by emailing admin@greenwaytherapy.com, calling (800) 353-6402, or writing to 230 South Bemiston Ave. Suite 920 Clayton, MO 63105.

Written By Kristen Craren
Kristen Craren is a Licensed Professional Counselor and Clinical Director at Greenway Therapy . Learn more about her on her BIO page.